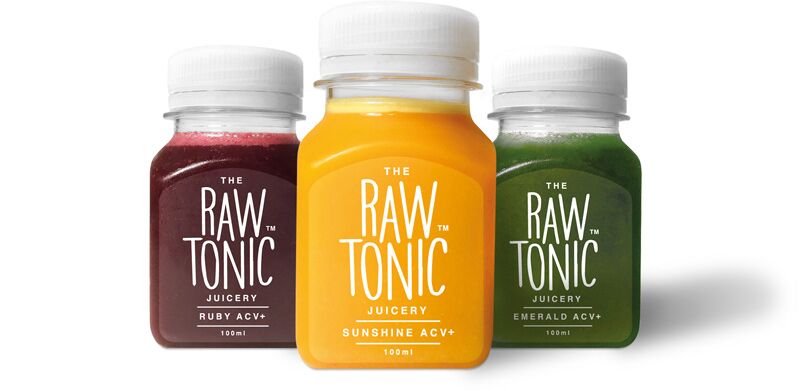 After some lovely R & R in SA, #teamknockout are back and we're "bringing the 'sunshine" with us!
I think it's time we let you in on the secret to our boundless energy….RAWTONIC!! We've been busy developing this product behind the scenes for years and are now very excited to launch, and what better time to do it than our 1st class back with you wonderful bunch!
Raw tonic is the brain child of Jason, who's motivation has and always will be "to help others feel better." He lives and breathes raw juice and is always busy experimenting and creating weird and wonderful things, but they all strongly link back to healing from within and our range of fresh shots are all about just that.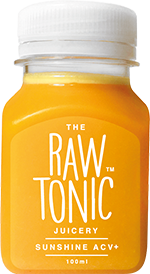 These cold pressed, potent and delicious shots are an alkalizing blend of: plants, fruits, roots, vegetables and raw apple cider vinegar. 100% natural and specifically formulated to get you back to full health and keep you there!
We like to think of them as being the 'next generation' of Raw juices, unlike any other on the market thanks to its non-HPP process and innovative recipe. Our shots help with weight loss,
improve digestion and strengthen the immune system – all very much needed in our busy, stressful, fast-paced lives.
Wave goodbye to winter colds as everyone who has tried this product daily, including myself, managed to skip illness during the depths of winter.
Stimulant free, they work on restoring balance rather than challenging the already over-worked adrenal system and are an incredible pick-me-up, minus the negative side effects. Raw Tonic can be enjoyed whenever you fancy, however we advise: first thing in the morning, pre-workout and/ or to perk you up at that mid-afternoon energy slump where you'd usually want to go for the vending machine at work 😉
Some 'Sunshine ACV+' facts for you:
1) ACV, apple cider vinegar which is a key ingredient has been used for centuries as a cleanser of the body and contains vital minerals, however drunk neat is not very palatable which is why it works so well in our shots!
2) You'll find zilch powders in our juices! Instead they're packed with fresh turmeric and ginger to fight off parasites, bacteria and have massive anti-inflammatory properties! Oh and a biggie other companies are missing out on, no heat at all comes near our juices, they're even non HPP so keep all their enzymic raw goodness!
3) Panic not, the fruit juice in this shot will not, I repeat will NOT make you fat! Each 100ml bottle is aprox 26 kcals which is a few bites of an apple so trust us, we have your backs!
4) The concentrated blend of uplifting citrus fruits and vegetables; pineapple, orange, satsuma, lime and carrot are full of phytochemicals and have a variety of vitamins and minerals so think of it as your daily health supplement.
5) Our family have been juicing for over 20 years so for us its always been a way of life which has kept us healthy, strong and which is why we're super enthusiastic to spread the message to others.
I'll be giving away a FREE shot to all #teamknockouters on arrival at our Thurs 22nd Boxing class and will be taking orders from there. Trust me, once you have your first taste, you'll want more, they're as addictive as my boxing classes!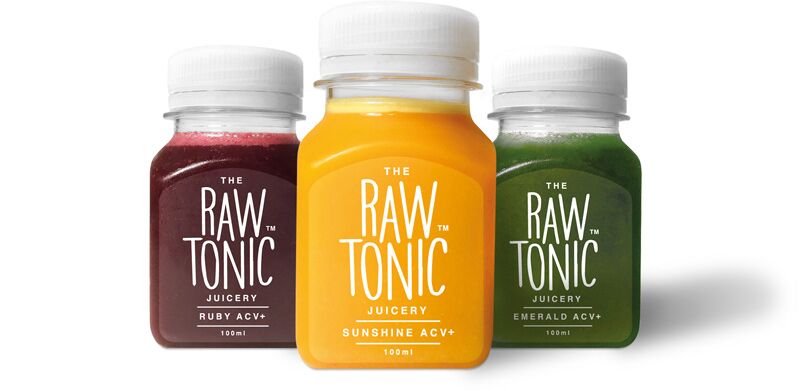 Made with lots of love in our Surrey kitchen and for only £2.50 a 100ml bottle, what are you waiting for…
Get some sunshine in your life today!
For more info, check out our website http://www.rawtonic.com
Carly PT xox