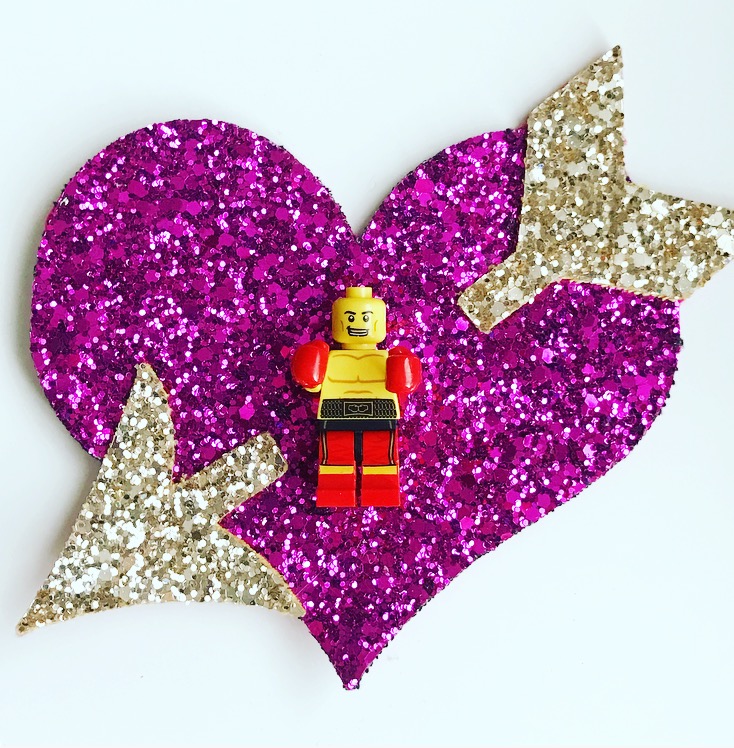 "Why fit in when you were born to stand out!"                                                                                       Dr Seuss
At the beginning of every Knockout class Carly asks if there are any left-handed people in the room. The first class I attended, I lied. I didn't want to be different. I wanted to fit in.
60 minutes later I'd fallen in love with the class, but I have to admit that I found it difficult as I really wanted to jab right, cross left and I was bypassing my own programming to do the opposite!
Second class I owned up.
Second class I owned my difference, what made me unique and I enjoyed it.
I'm a southpaw and it's brilliant.
This may seem like a trivial example but so often it's the little things that make us unique that we try to hide or downplay because we feel they don't fit in with the social 'norm'. We limit ourselves and our talents because we're afraid of how we'll be perceived by others and in doing so we are underestimating the truly wonderful people out there who will accept us for who we are and with whom we can form genuine connections. If we do not love ourselves, quirks and all, how can anyone else?
At the beginning of the month two great things happened; Shrove Tuesday or pancake day (savoury all the way) where many give up a particular food or habit for the 40 days of lent, and on Wednesday March 1st Carly hosted a fantastic self empowerment workshop led by a wonderful man named Anthony. The two could not have happened at a more perfect time. Believing in yourself and truly loving who you are are challenging skills for many, but we must aim to master them for inner peace! Anthony helped our group begin to unpick some of the false beliefs we had, and start to develop new beliefs, based on truths. It may seem cheesy (like the High School Musical song of the same name) but 'we're all in this together' and the community Carly's classes are building is stronger than ever, but there's still space for you.
Off the back of these I've decided to give up giving myself a hard time, be proud of who I am, my achievements and my differences. 40 days is just the beginning!
So what if you're a red head, have glasses, wear braces and own more sequins than a drag queen (I'm all of these things by the way), you march to the beat of your own drum and be proud of the noise you're making. Stand up for what you believe in and always have an opinion-whether you choose to share it or not is another matter, but know your own mind. Wear your differences as a badge of honour, don't ever apologise for them. If people don't like it that's their problem, not yours; so smile, stand tall and radiate pure awesomeness-you star!
Amy